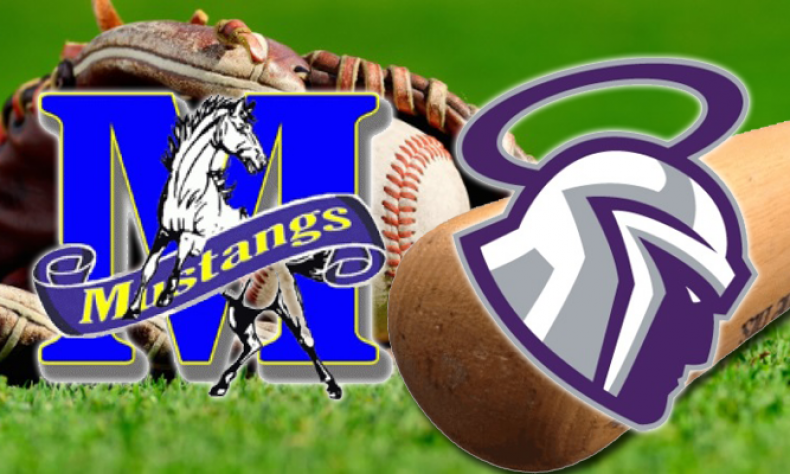 From STAFF REPORTS When seeing the final score of the Muir versus St. Anthony game on Wednesday, it probably had some people scratching their head. The Mustangs and Saints tied 4-4 after 8 innings. It could be a number of things, such as enough day light or neither side wanting to use too much of […]
From STAFF REPORTS
When seeing the final score of the Muir versus St. Anthony game on Wednesday, it probably had some people scratching their head.
The Mustangs and Saints tied 4-4 after 8 innings.
It could be a number of things, such as enough day light or neither side wanting to use too much of their pitching staff for a (nonleague) game that doesn't affect their postseason chances.
One thing Coach Adonis Harrison will address, though, is Muir surrendered two unearned runs and committed three errors on Wednesday.
Aryonis Harrison went the first three innings for Muir and allowed two unearned runs on just one hit.
Brian Love went the next three, not didn't allow a run.
Emiliano Martinez took the mound in the seventh inning with a 4-2 lead.
Martinez, though, allowed two seventh innings runs and gave up two hits over the seventh and eighth innings.
Martinez walke two and struck out two batters.
Ben Kessler went the first five innings for St. Anthony and he surrendered four runs (three earned) on 10 hits.
Kessler walked one and struck out three.
Nathan Torres pitched the sixth, seventh and eighth innings, and he was able to keep the Mustangs off the scoreboard and allowed just one hit.
Brian Love hit a solo blast for Muir, and Amaris Harrison went 3 for 3 with a run scored and an RBI.
Emiliano Martinez went 2 for 4.
Muir will host Rosemead Tuesday at 3:15.
Box Score:
S: 1-1-0-0-0-0-2-0-(4)
M: 0-1-0-1-2-0-0-0-(4)
Records:
St. Anthony (2-1-1);( Muir (2-1-1)