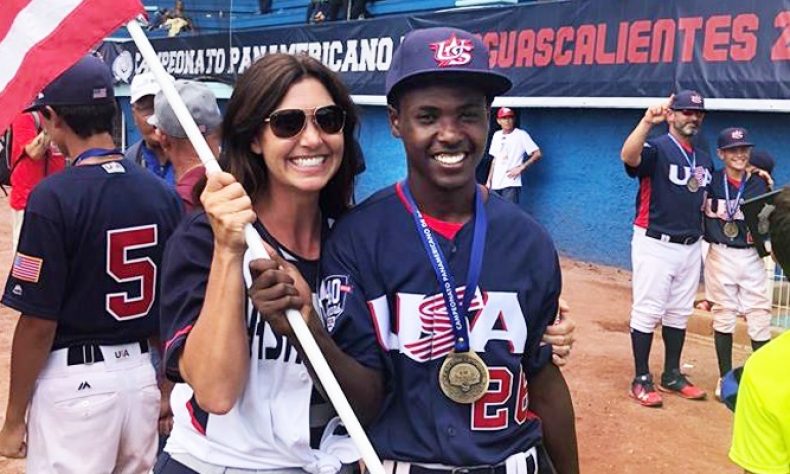 From STAFF REPORTS Former Pasadena American Little League product Kibru Pam has already accomplished something that most athletes never will over a lifetime. And he's just 11 years old. The Pasadena pitcher earned the United States National Team its first ever gold medal in the 12-U division at the Pan-American games. Pam went five innings […]
From STAFF REPORTS
Former Pasadena American Little League product Kibru Pam has already accomplished something that most athletes never will over a lifetime.
And he's just 11 years old.
The Pasadena pitcher earned the United States National Team its first ever gold medal in the 12-U division at the Pan-American games.
Pam went five innings to defeat Mexico, 10-2, in the title game back on September 2.
Team USA withstood the challenge of Team Mexico and some 6,000 rabid fans in Aguascalientes, Mexico, to get the job done.
Pam allowed just one run on three hits over his five stellar innings to earn the victory.
Pam walked one and struck out four, and was named Most Valuable Player.
The United States had been runners up in 2014 and 2016.
Christian Hamilton went the final two innings on the mound for Team USA, allowing a seventh-inning run to Mexico before closing the door on the championship.
Hamilton also had a home run and drove in three runs in the title game.
Pam was part of an 18-player roster that represented baseball players from throughout the nation.
Those 18 athletes were narrowed down from over 9,000 who originally tried out to represent the United States.
The U.S. went 9-0 over the tournament.
Box Score:
Mexico: 0-0-0-0-1-0-1-(2)
USA: 1-4-2-0-1-2-X-(10)
Win: Kibru Pam
Loss: Salvador Villegas
The YouTube link for the title-game victory over Mexico can been seen at this link: