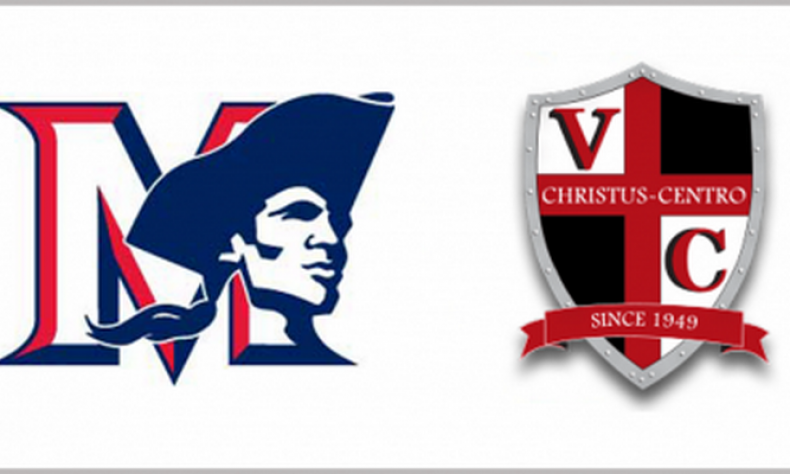 Maranatha (2-2-1) vs Village Christian (4-1) at Occidental College Despite being injured and not having great depth, Maranatha is finding its stride in the nick of time. The Minutemen began the season with a tie and two losses. But they're coming off victories at Linfield Christian and last week's home victory over Duarte. And just […]
Maranatha (2-2-1) vs Village Christian (4-1) at Occidental College
Despite being injured and not having great depth, Maranatha is finding its stride in the nick of time.
The Minutemen began the season with a tie and two losses.
But they're coming off victories at Linfield Christian and last week's home victory over Duarte.
And just in time for Olympic League play begins Friday, as coach Steve Bogan and the Minutemen will travel to Occidental College to take on Village Christian (4-1).
As always, the ability of their double-threat quarterback, Kwon Peterson to run and pass the ball are paramount for a Maranatha win.
Jake Byrd, a sophomore quarterback, leads Village Christian, having completed 33 of 66 passes for 856 yards. He's thrown 8 TD passes and been picked four times.
Malachi Meeks' 350 yards on 70 carries is tops for the Crusaders running game, and Caleb Henshaw has been Byrd's go-to guy, catching 14 passes for 322 yards, and 3 touchdowns.
By the numbers, Village Christian has scored 195 points and allowed just 59 in five games, while Maranatha has put 86 points on the board and allowed 118.
But Bogan's team has played much better of late, and it's the Minutemen's first chance to make positive strides towards a playoff berth, and with only four league games to play, each week is a near must-win for all five Olympic League schools.