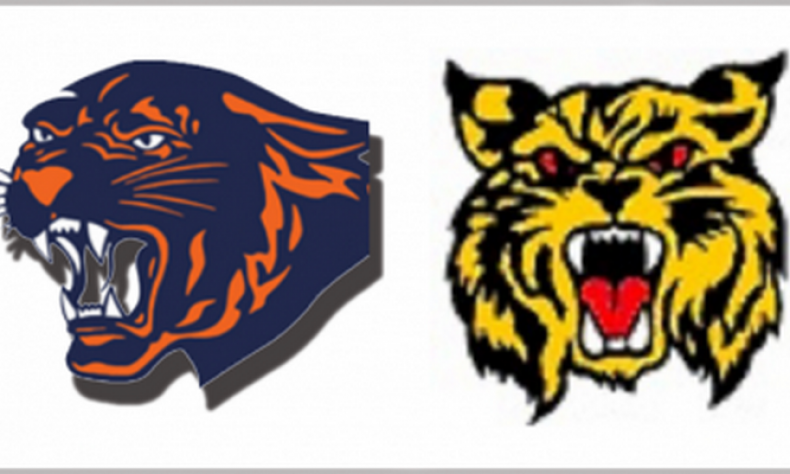 Boron (4-2) at Poly (5-0) Saturday at 3 The Panthers are back and hope to make the 113-mile trip for Boron an unpleasant one. Poly (5-0) is coming off a bye week and starting the second half of its season. The Panthers will host a Boron (4-2) team that is on a four-game winning streak, […]
Boron (4-2) at Poly (5-0) Saturday at 3
The Panthers are back and hope to make the 113-mile trip for Boron an unpleasant one.
Poly (5-0) is coming off a bye week and starting the second half of its season.
The Panthers will host a Boron (4-2) team that is on a four-game winning streak, and averaging nearly 40 points per game over that span.
Poly gets the Bobcats Saturday and then Bosco Tech next week before starting its Prep League schedule at Firebaugh on Oct. 21.
Cameron McFarlane and Brady Carter will continue to lead the Panthers rushing attack.
McFarlane leads with 300 yards, and Carter is just behind him at 250.
Christian Henderson (165 yards receiving) and Jackson Hayes (170) have been two of the favorite receivers for the tandem quarterback duo of John Genske and Matt Loomis.
Boron has only thrown for 218 yards in six games thus far.
But the Bobcats make up for that on the ground with nearly 2,000 rushing yards.
Laron Cherry has put up unreal numbers, as the Boron tailback has 1,090 yards on 159 carries and 13 touchdowns.
Emilio Gutierrez isn't a bad No. 2 for the Bobcats, having gained almost 600 yards and scoring 7 touchdowns.
Will McConnell, Brady Carter and Daniel D'Amico have led the Panthers defense all year and will look to corral Cherry and Gutierrez.
"Our week after our trips is always a challenge to get back into the swing of things and get our legs back," Poly coach Chris Schmoke said. "Our focus this week is on effort and execution. We are trying to not make sloppy mistakes. They have small numbers, but have some dynamic athletes. Their running backs and quarterback are very good. We're going to need to rally to the ball and gang tackle."