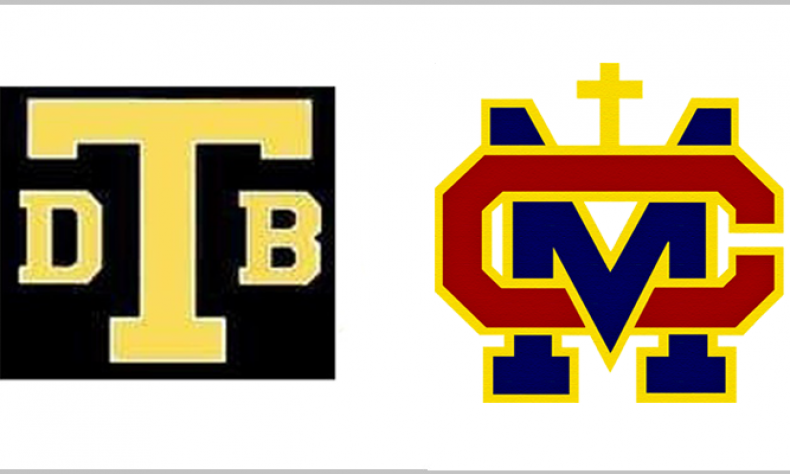 By BRIAN REED-BAIOTTO, Sports Editor Bosco Tech coach Branden Jones would be the first to tell you the Tigers season has been a roller coaster. They've won more games already than they had in several seasons before, and they've also had games in which they were just dismantled. The good news, though, is that Bosco […]
By BRIAN REED-BAIOTTO, Sports Editor
Bosco Tech coach Branden Jones would be the first to tell you the Tigers season has been a roller coaster.
They've won more games already than they had in several seasons before, and they've also had games in which they were just dismantled.
The good news, though, is that Bosco Tech (3-5 overall, 1-1 in league) finishes the season with games against second-place Cantwell-Sacred Heart on Friday, and then host first-place Bishop Montgomery on Nov. 4.
Hypothetically, the Tigers could earn a share of the South Catholic League title with two wins.
But can Bosco break down the Cardinals defense and ride the running game of Rey Castellanos and Daniel Uballez?
Castellanos has rushed for 909 yards and 8 TD runs.
Castellanos averages 130 yards per game.
Uballez has 5 rushing TDs.
While the Cardinals are 2-5 overall, Jones said that's not indicative of his Friday opponent.
"Cantwell is much better than what their record reflects," Jones said. "They have played a brutal schedule and are heading into league play with a serious shot at the league title. The new coaching staff has done a great job turning the program back around."
Jones continued, "Cantwell and us have a shot at extending our seasons with a victory this week. We have to play disciplined football and win the turnover battle in order to come away with another league victory."
South Catholic League:
Bishop Montgomery (4-3 overall, 1-0 in league)
Cantwell-Sacred Heart (2-5, 1-0)
Bosco Tech (3-5, 1-1)
Verbum Dei (3-5, 1-1)
St. Bernard (1-7, 0-2)
Bosco Tech Remaining Schedule:
Oct. 21: at Cantwell-Sacred Heart
Oct. 28: vs Bishop Montgomery