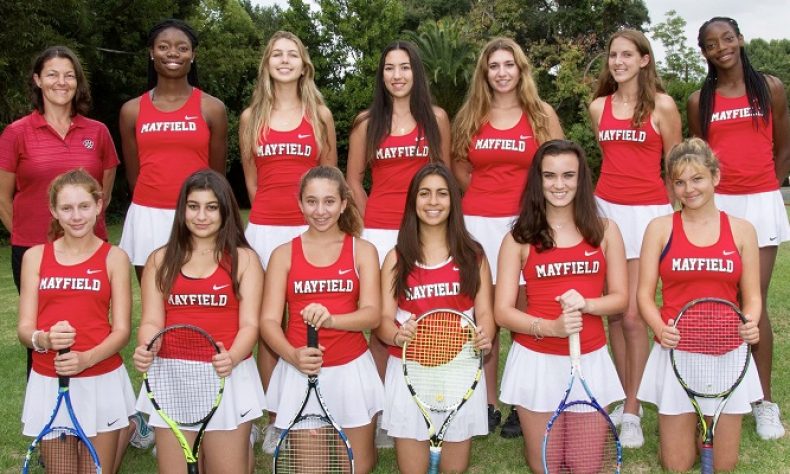 From STAFF REPORTS A true competitor wouldn't want it any other way. And such is the case for Mayfield coach Silvana Stans and her girls tennis program. Despite beating Poly, 11-7, in a Thursday Prep League showdown, the Cubs know they still need a win at Chadwick next week to earn back-to-back titles. Not only […]
From STAFF REPORTS
A true competitor wouldn't want it any other way.
And such is the case for Mayfield coach Silvana Stans and her girls tennis program.
Despite beating Poly, 11-7, in a Thursday Prep League showdown, the Cubs know they still need a win at Chadwick next week to earn back-to-back titles.
Not only is the league championship on the line, it's against a Dolphins team that nearly defeated Mayfield.
In the first round, the Cubs earned a 10-8 victory, so Tuesday's road match will have plenty of drama.
But back to Thursday's match.
Mayfield got 8 wins in 9 matches, and Lauren Panajotovic and Carly Hall, the Cubs' No. 1 and No. 2 singles players went 6-0.
Sofia Mireles won 2 of her three matches in the No. 3 spot for Stans' singles team.
Ariana and Alexia Saigh picked up two wins in three tries for a doubles team that went just 3-6 against the Panthers.