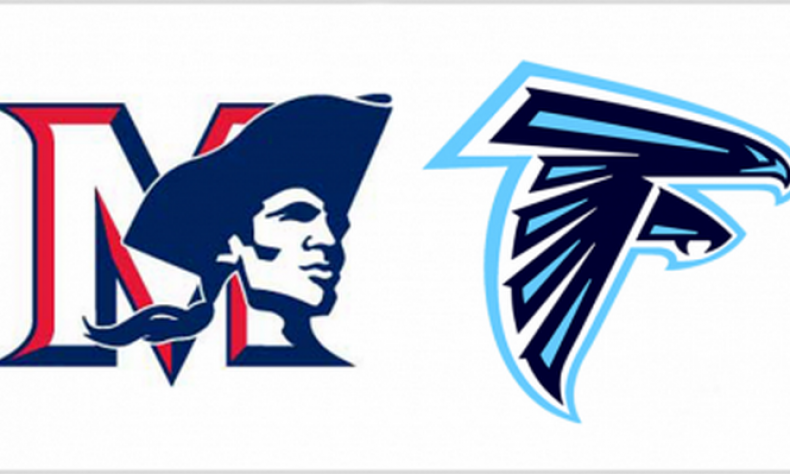 Duarte (3-1) at Maranatha (1-2-1) at 7 Maranatha got its first win of the season last week at Linfield Christian, despite having six injured starters unable to play. The Minutemen had been close twice, but finally put it together and look to continue their momentum as league play nears. Duarte started the season with wins […]
Duarte (3-1) at Maranatha (1-2-1) at 7
Maranatha got its first win of the season last week at Linfield Christian, despite having six injured starters unable to play.
The Minutemen had been close twice, but finally put it together and look to continue their momentum as league play nears.
Duarte started the season with wins over Windward, Montclair and Mountain View, but is coming off a 55-20 beatdown at the hands of Whittier Christian last week.
Junior quarterback Kwon Peterson and running back Awan Parker have both played well of late, and that will need to continue if the Minutemen are able to even their record this week.
Four-time CIF championship coach Steve Bogan is getting results, despite injuries, and the Minutemen get this last tune up before Olympic League play begins.
"We are going to focus more on ourselves and our jobs than on (Duarte), but we can not allow them to have sustained, long drives," Bogan said. "They have talent and we can't allow big plays. (Quarterback) Kwon Peterson is progressing well both throwing and running, and is a real dual threat."
Olympic League Standings:
Village Christian (4-1)
Whittier Christian (4-1)
Heritage Christian (3-2)
Cerritos Valley Christian (3-2)
Maranatha (1-2-1)